On August 19, Jellyfish Vietnam had just experienced an enthusiastic Team Building Day with exciting outdoor activities in Soc Son.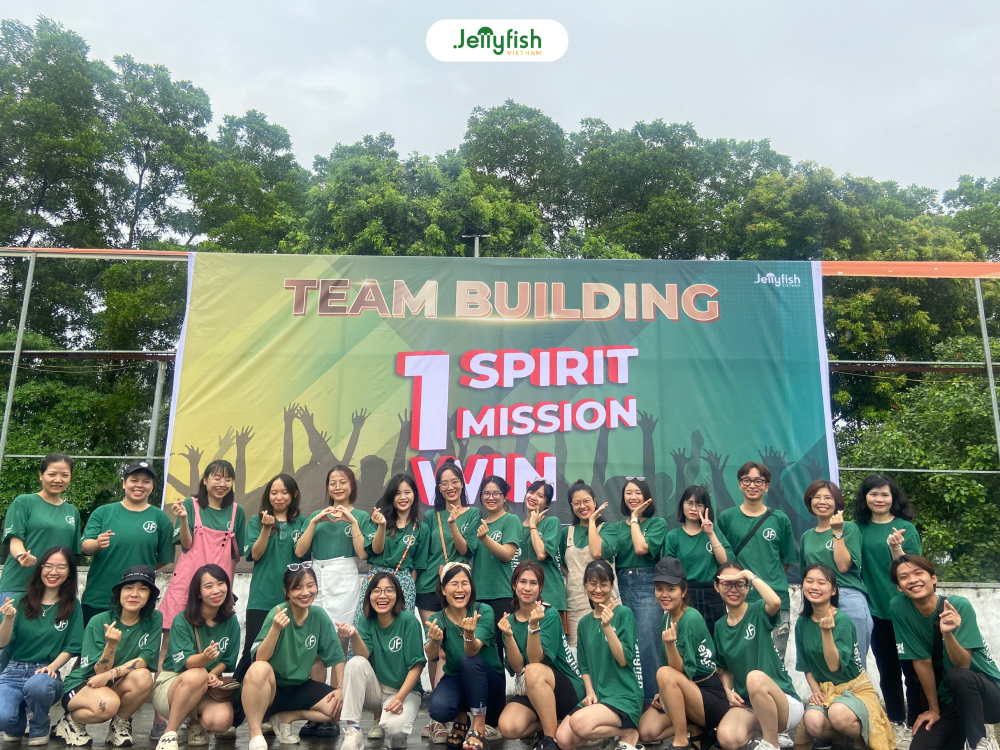 At the beginning of a dynamic Team Building day, everyone participated in team-based physical games with vibrant music such as warm-up, god of luck, tough challenges, team dance… Although tired, everyone was happy and tried to play with all their strength to bring the win to their team.
After team bonding games, Jellyfish members continued with the Gala Lunch. This is the program that everyone has been waiting for, because this is the time to give awards to individuals who have achieved excellent results during the past 1 year. Besides, this is also an opportunity for departments to display their "artistics" through unique and humorous performances in the Performance Competition.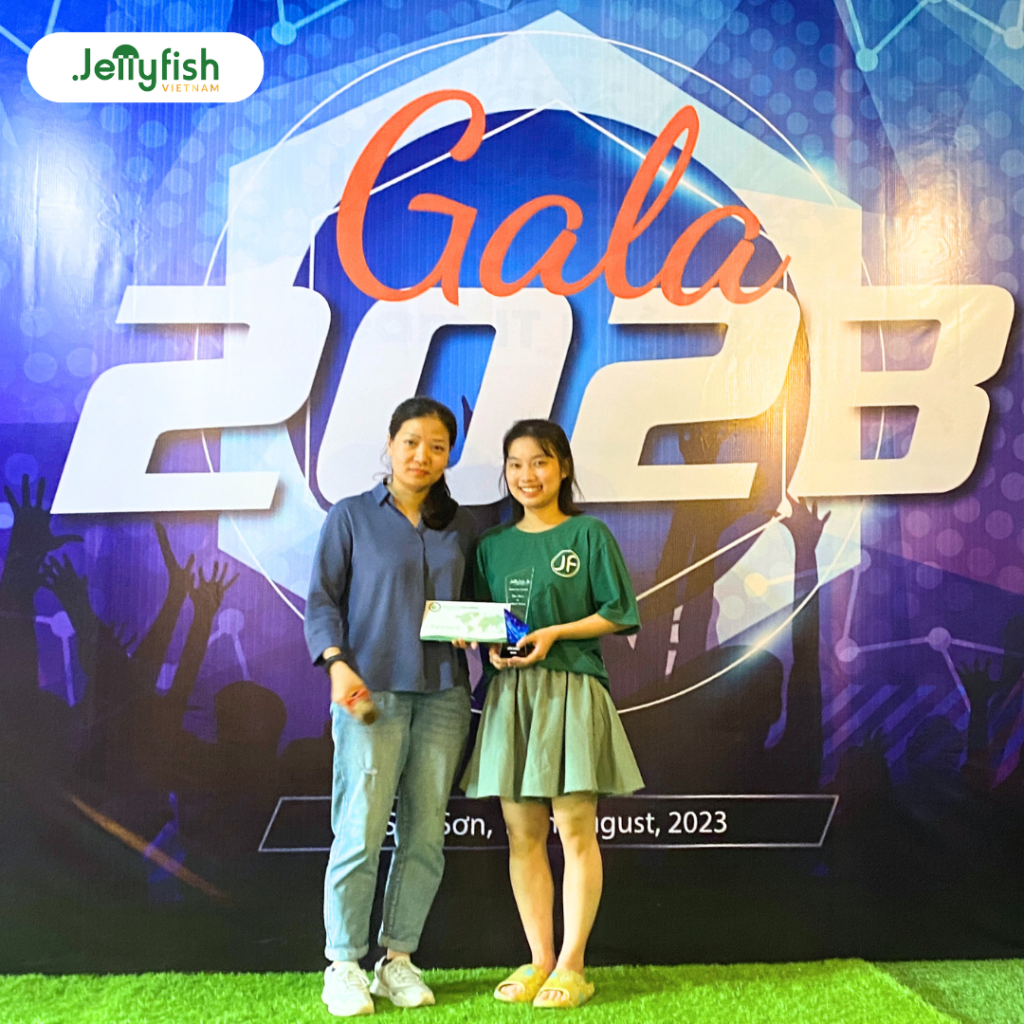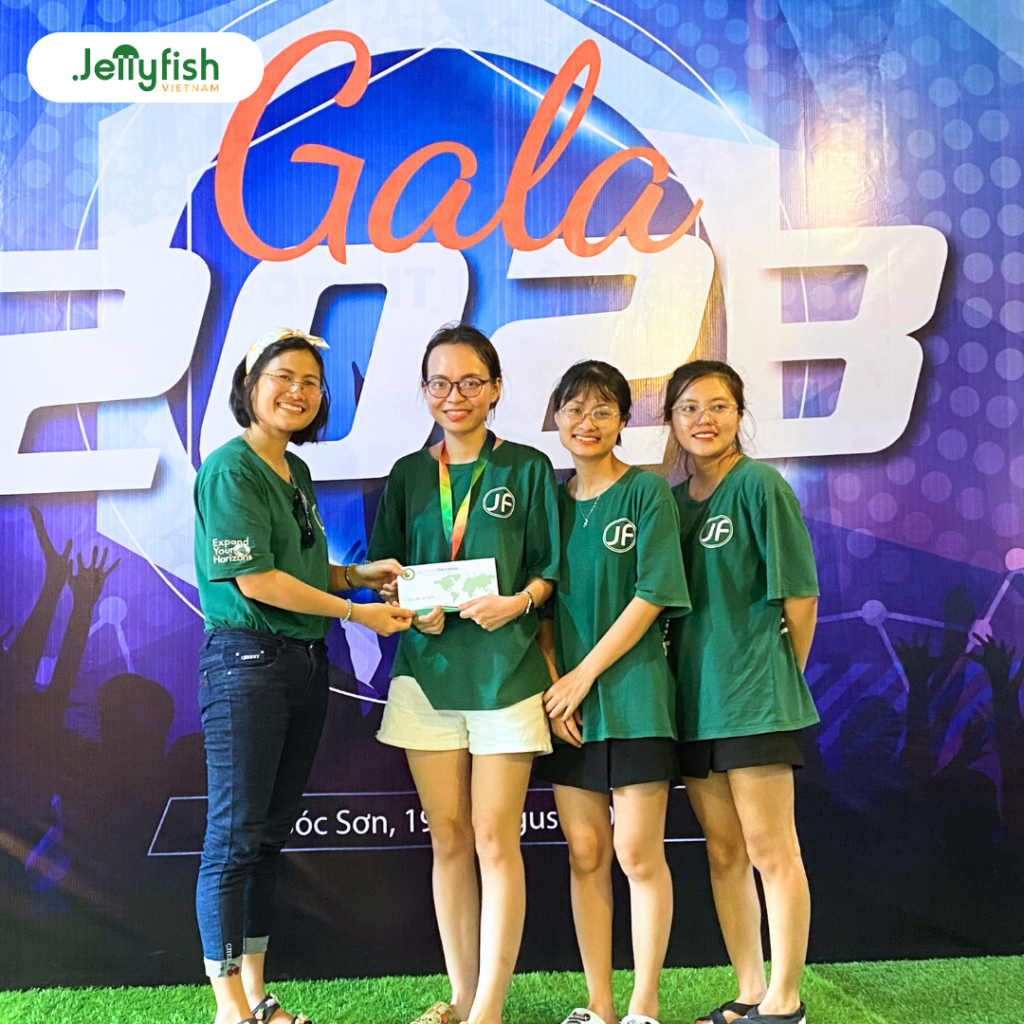 Afternoon is the free time for everyone. There were some members who created an extremely heroic paintball team, participated in a fiery and colorful battle. Contrary to the hot atmosphere of the paintball war, there are moments of "chilling", relaxing in the music of the "golden voices" that Jellyfish has discovered until now.
Ended a full day of Team building activities, hope that everyone has been charged with spiritual energy to 100%. Wishing Jellyfish members after this trip to have more motivation, more cohesion to achieve more achievements in their work.